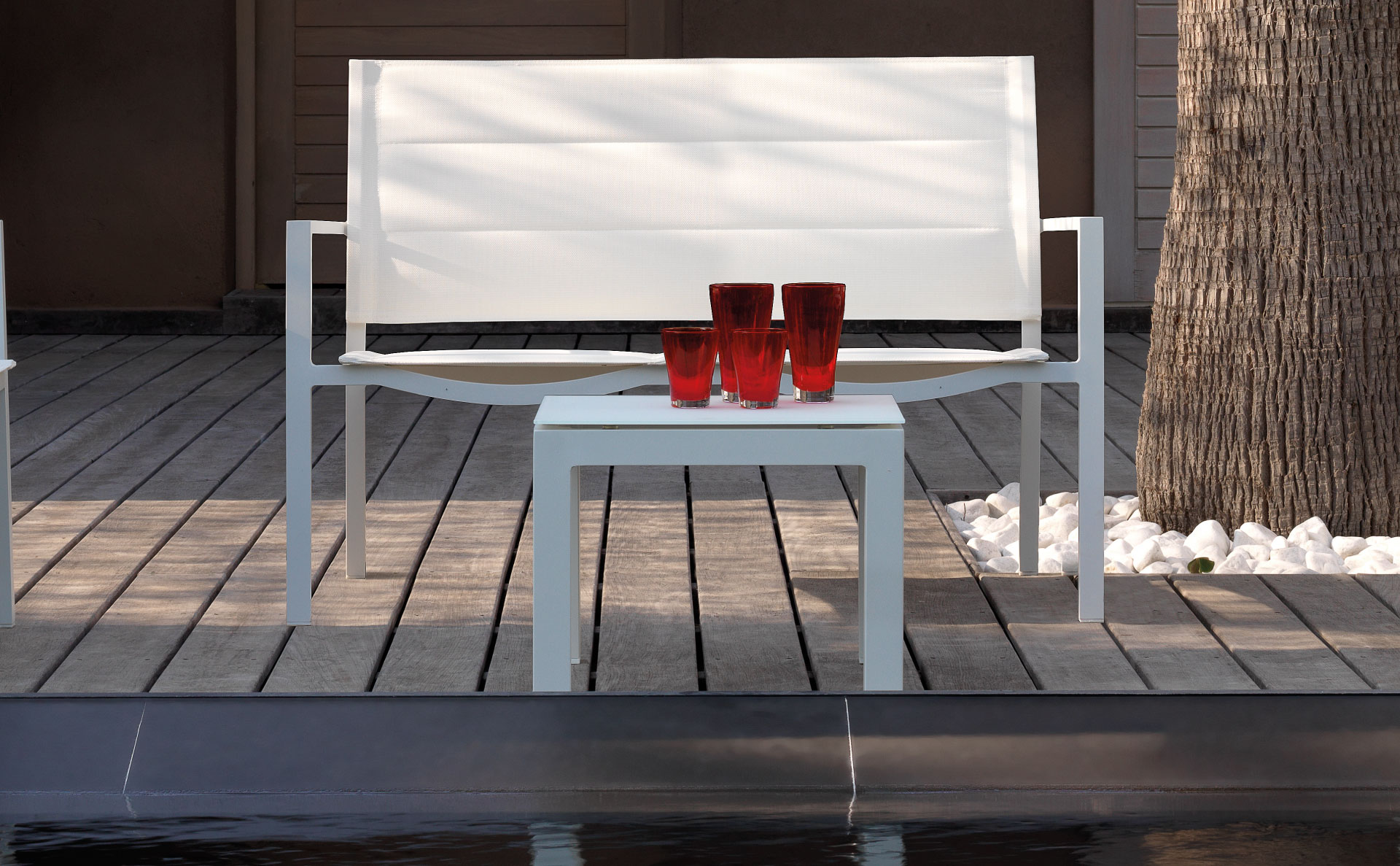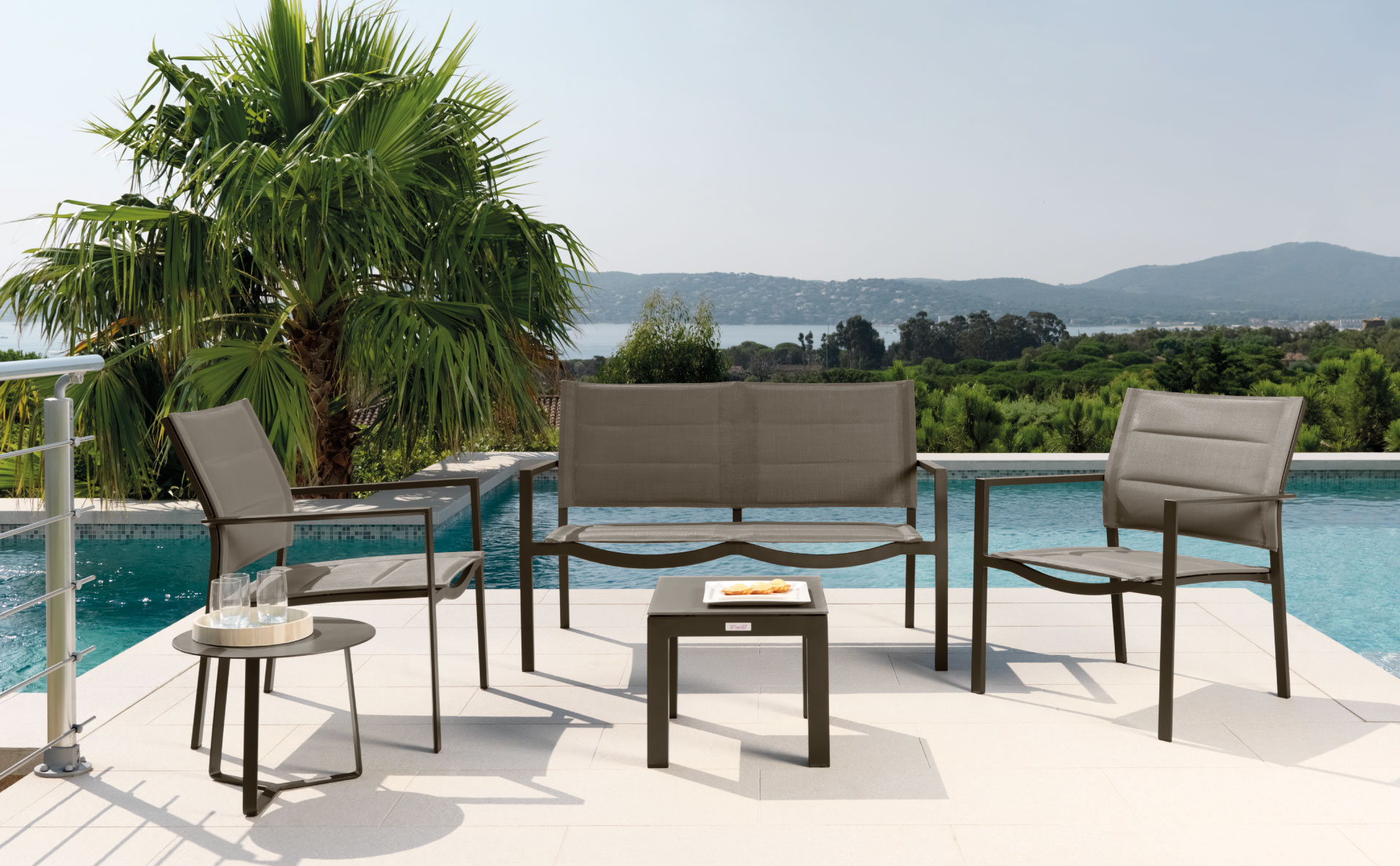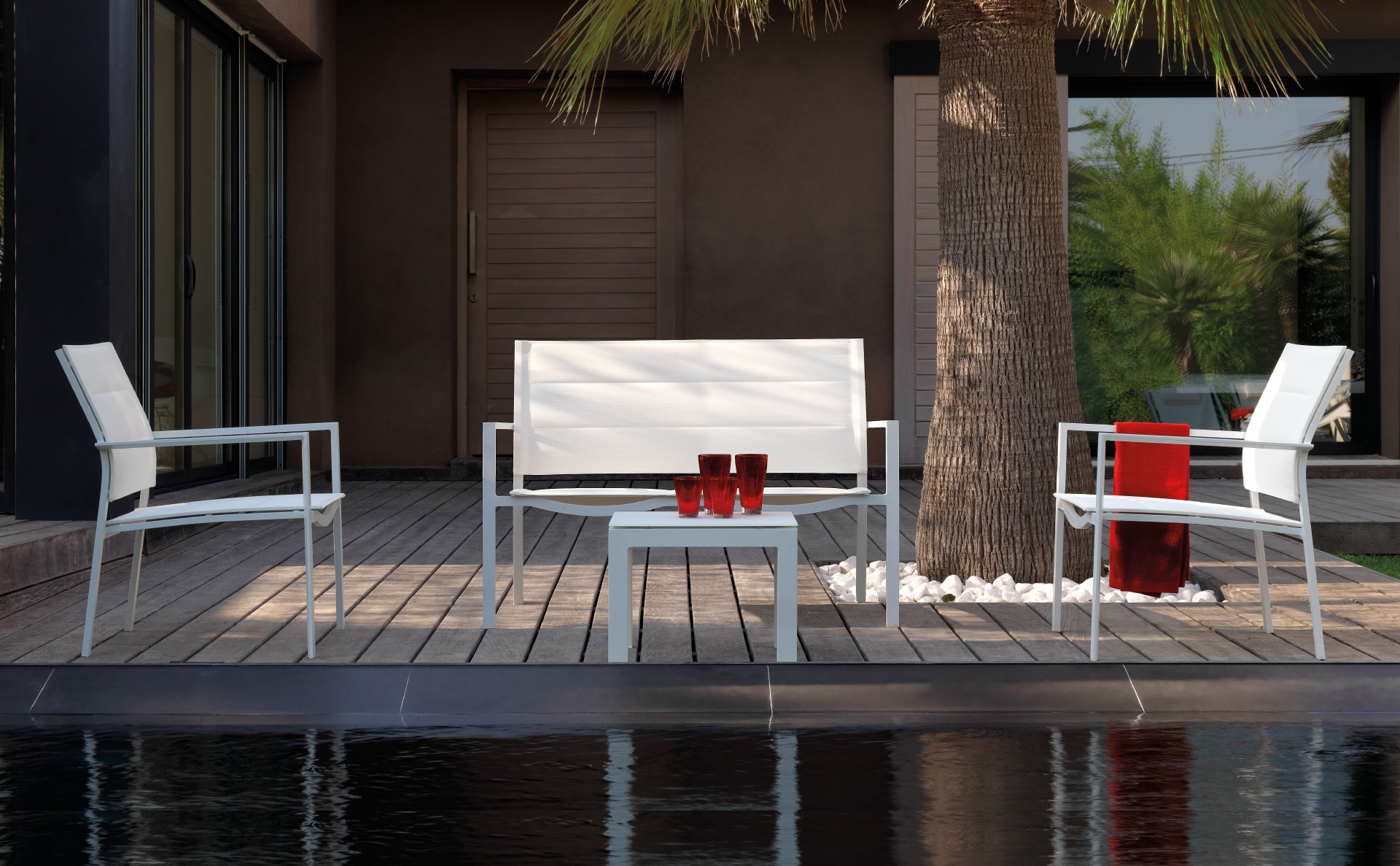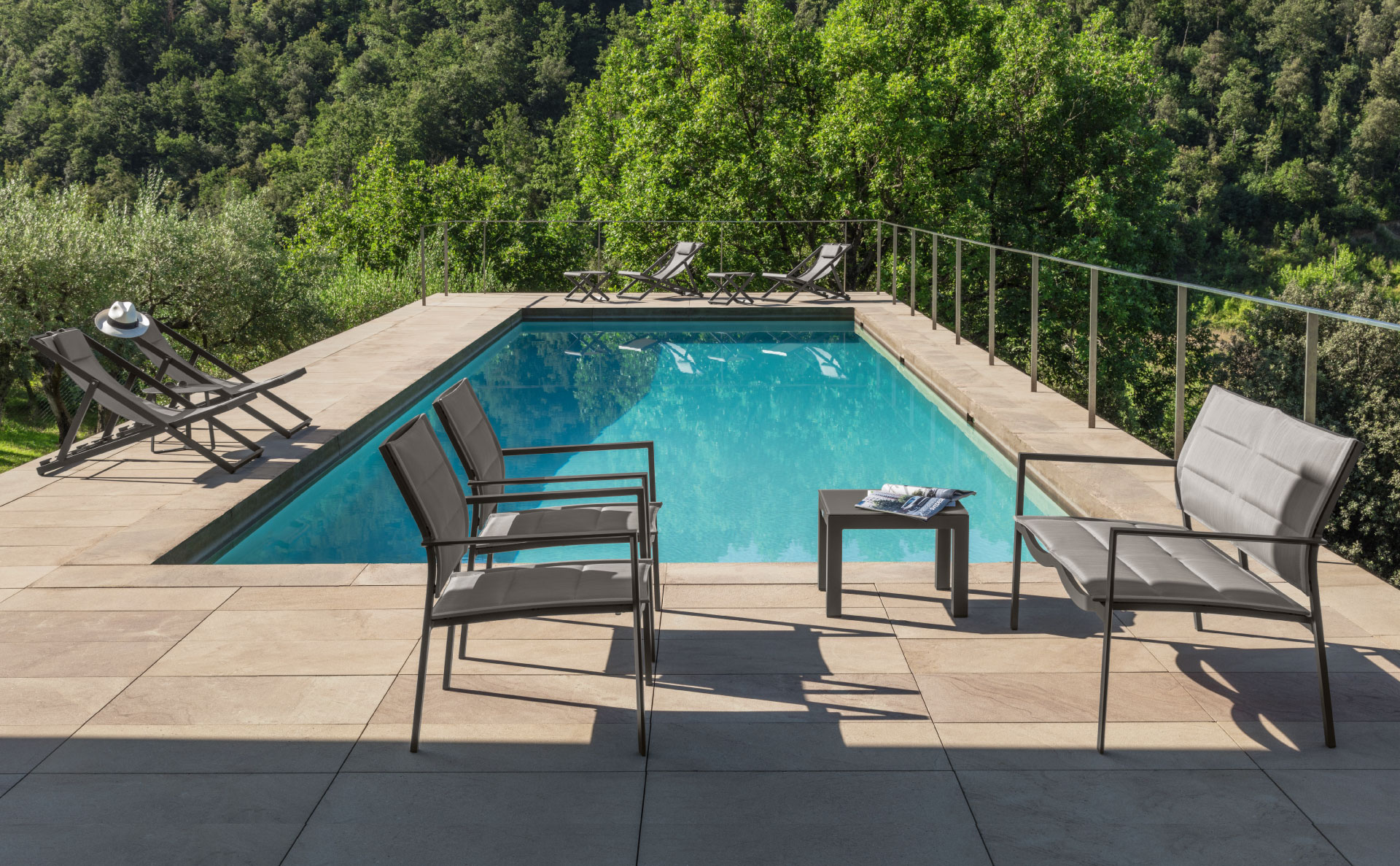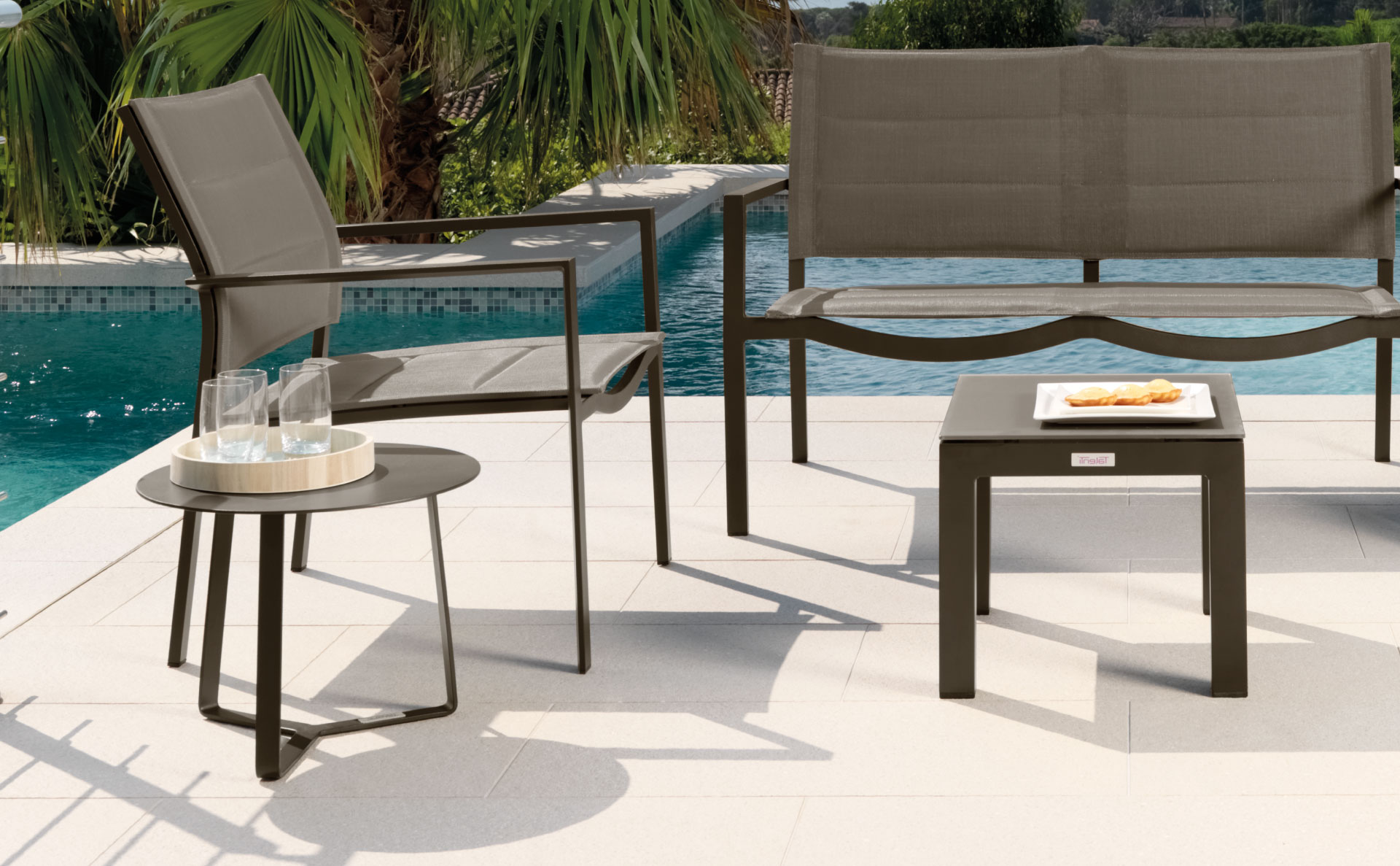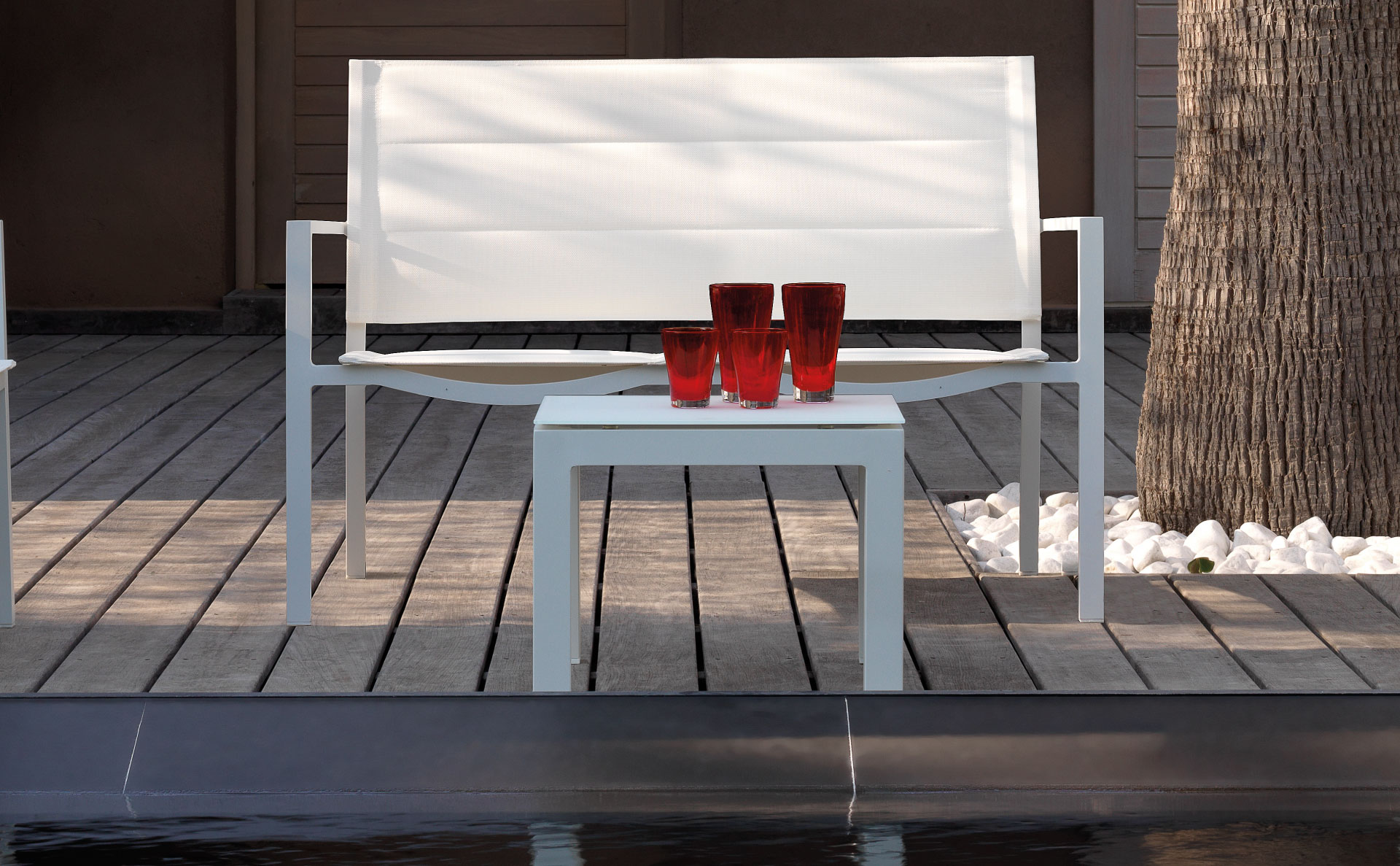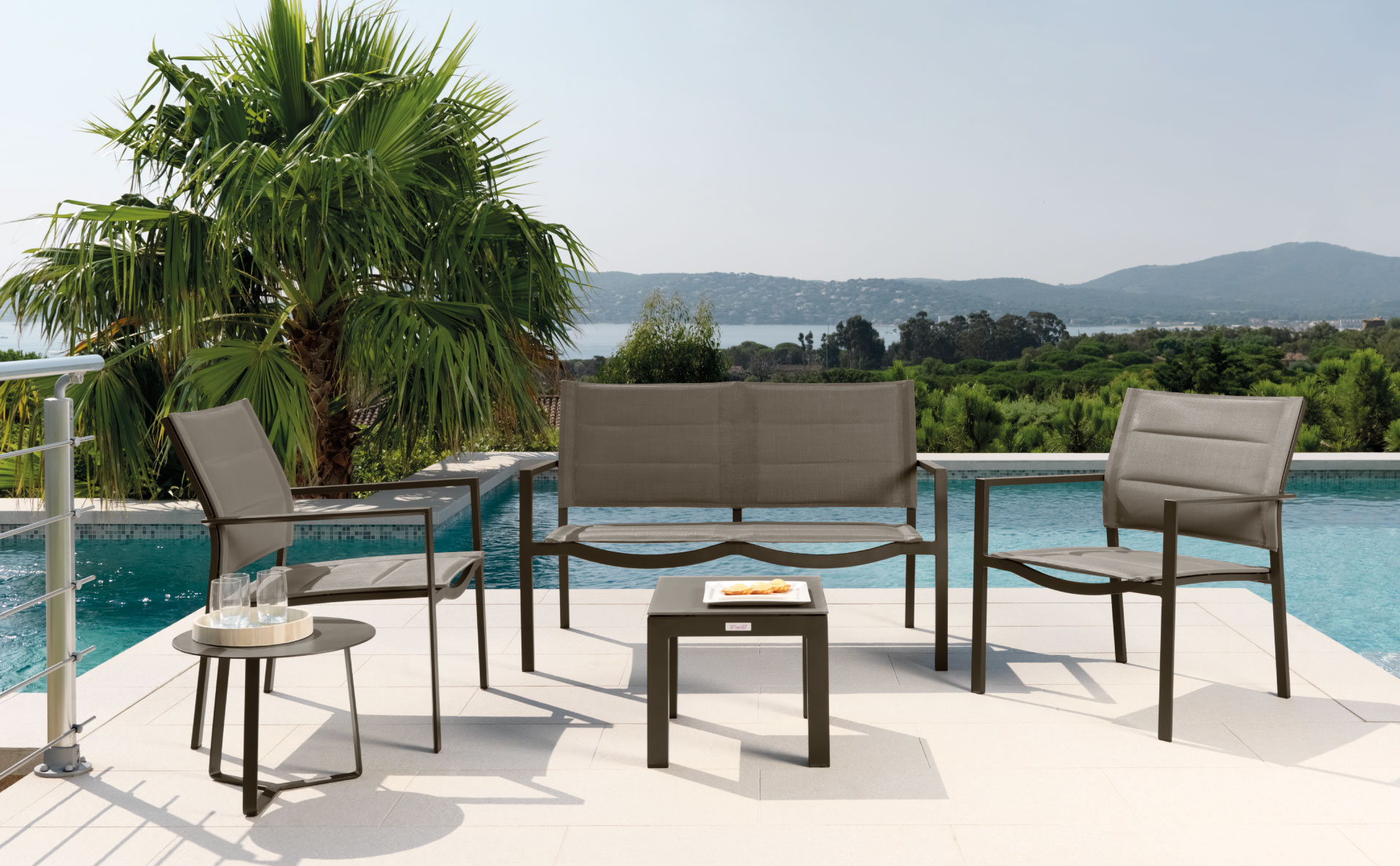 Touch collection
タッチコレクション
プールサイドや屋外に適した、シンプルでエレガントなデザインと優雅なラインでアウトドアを演出するコーヒーテーブル3タイプをご提案。
構造となるアルミニウム素材は、ダークグレイ、ホワイト、ダブグレイ、モッカの4色を用意しています。
・Linear and with a clean shape, the coffee table is made of aluminum, available in four different colors: white, dove gray, dark gray and mokka. The top is completely in glass.
・The H60 coffee table blends the elegance of the lines with the comfort of a tall structure, allowing for maximum usability.
・Easily used by the pool or to complete an outdoor furniture with simplicity and elegance, the D45 coffee table is made entirely of aluminum, ensuring maximum resistance to bad weather.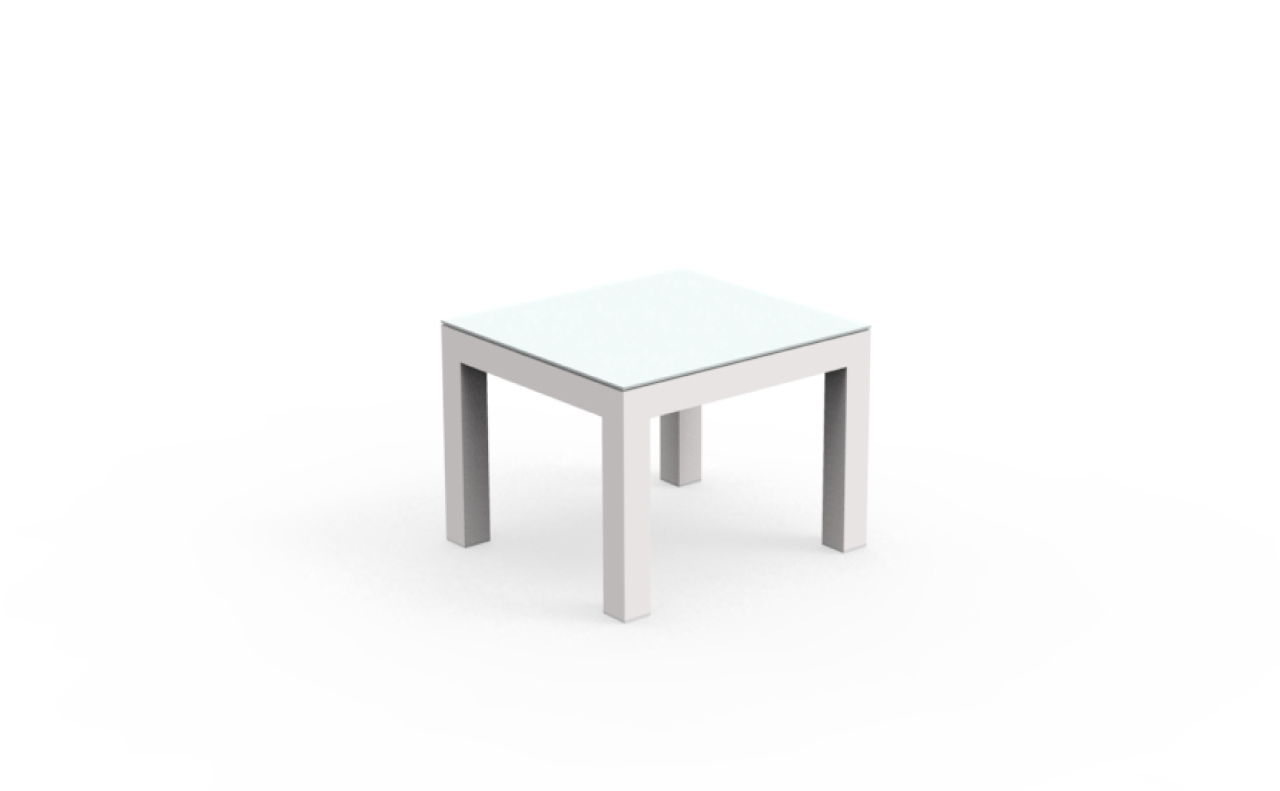 photo:Order Color A
Size

W50 D45 H38

Weight

6kg

Code

TUCLTC1

Feature

防水性の高い生地を採用しています。濡れた体で使用したり、雨が降っても防水効果を発揮します。
Order Color A

¥77,000(税込)

Aluminium frame: white

Glass table top matt:white

Order Color B

¥77,000(税込)

Aluminium frame: dove

Glass table top matt:dove

Order Color C

¥77,000(税込)

Aluminium frame: charcoal

Glass table top matt:grey

Order Color D

¥77,000(税込)

Aluminium frame: mokka

Glass table top matt:mokka
COFFEE TABLE D45
コーヒーテーブルD45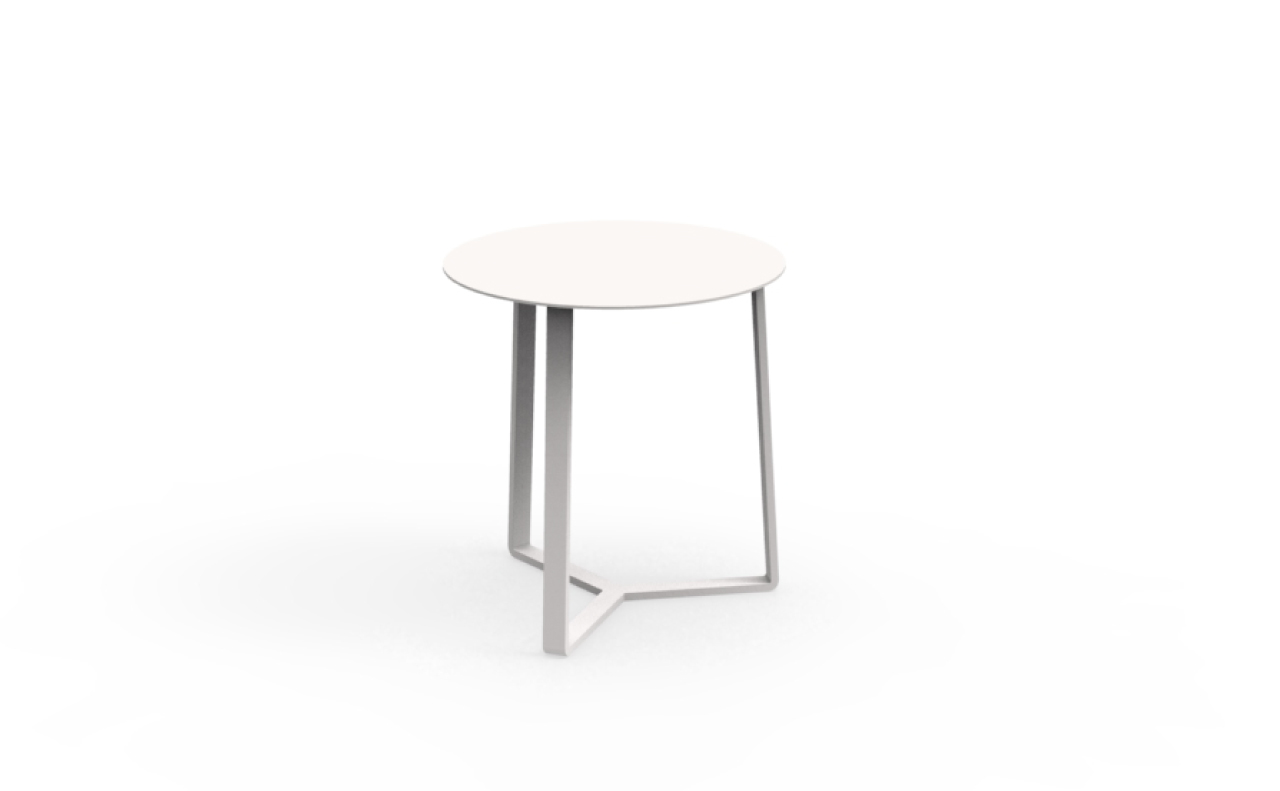 photo:Order Color B
Size

W45 D45 H35

Weight

3kg

Code

TUCTC2

Feature

防水性の高い生地を採用しています。濡れた体で使用したり、雨が降っても防水効果を発揮します。
Order Color A

¥69,300(税込)

Aluminium frame: charcoal

Order Color B

¥69,300(税込)

Aluminium frame: white

Order Color C

¥69,300(税込)

Aluminium frame: dove

Order Color D

¥69,300(税込)

Aluminium frame: mokka
COFFEE TABLE H60
コーヒーテーブルH60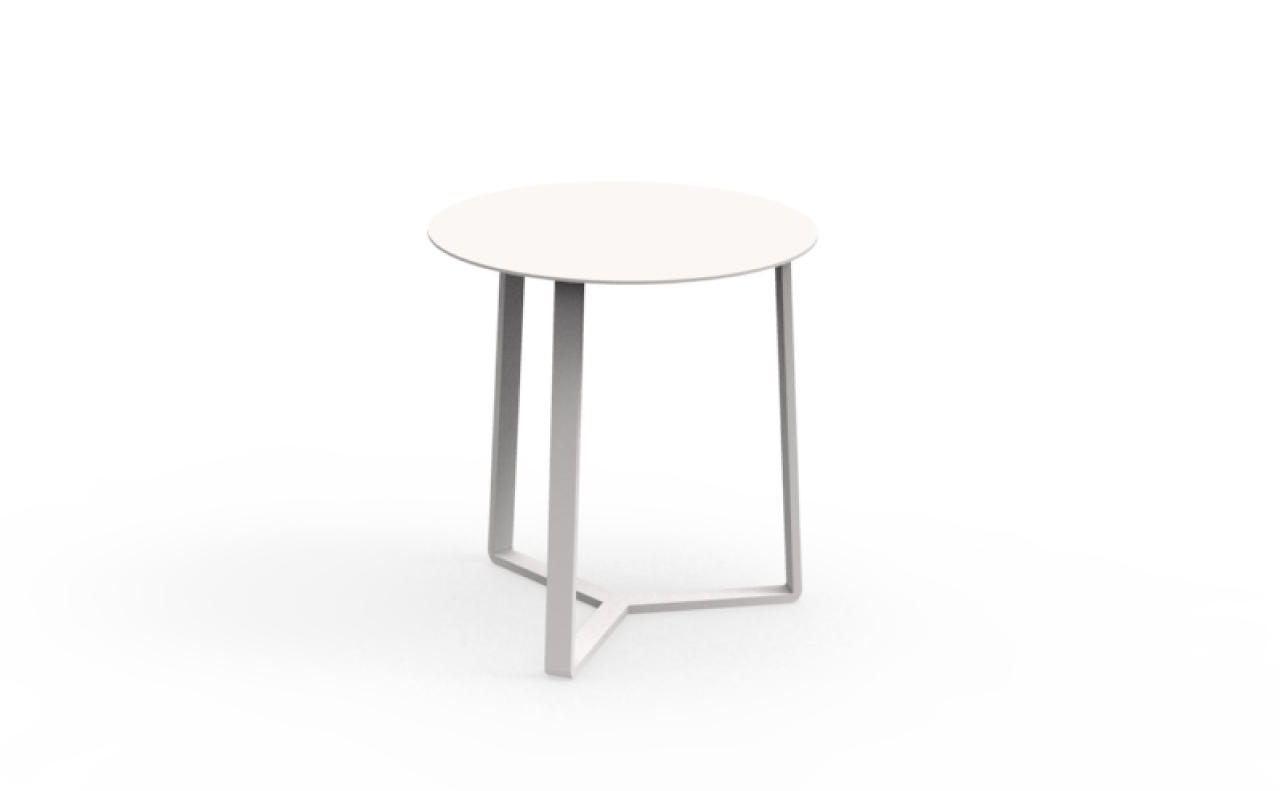 photo:Order Color B
Size

W57 D57 H60

Weight

5kg

Code

TUCTC3

Feature

防水性の高い生地を採用しています。濡れた体で使用したり、雨が降っても防水効果を発揮します。
Order Color A

¥117,700(税込)

Aluminium frame: charcoal

Order Color B

¥117,700(税込)

Aluminium frame: white

Order Color C

¥117,700(税込)

Aluminium frame: dove

Order Color D

¥117,700(税込)

Aluminium frame: mokka